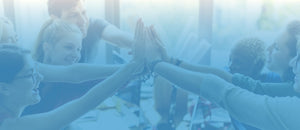 We are experts in behaviour and emotional intelligence… that's what we do, and all we do!
We are passionate about using our industry expertise to develop your people, teams and organisational culture.
We are experts in behaviour and emotional intelligence… that's what we do, and all we do!
Our expertise and approach is unique, and unlike many in this market who look to complicate the subject, help people to communicate more effectively based on a simple to understand and easy to apply approach.
We teach the DISC Flow® model holistically, giving you a deep understanding of how it can be used to increase emotional intelligence and behavioural adaptability in the workplace.
We work with leading companies throughout the world and DISC Flow® can be used by anyone in an organisation, regardless of title or role, to improve the quality of the workplace.
DISC Flow® has been purposely designed to be simple to understand and easy to apply! We've taken the tried-and-tested DISC behavioural model and COMBINED it with the power of emotional intelligence to create a tool for anyone in the workplace to:
> Pinpoint the most effective ways to communicate and grow
> Map out how to complete projects effectively
> Establish benchmarks for what success might look like in different roles
> Enhance learning & development initiatives to align with team values
> Help overcome work conflict between individuals
Applying DISC Flow® in the workplace is straight-forward and can help develop powerful leadership, build cohesive teams, improve sales and customer service, enhance communication, reduce conflict and increase employee engagement.
Individuals
> Know your strengths and opportunities for growth with actionable insights
> Learn how to build powerful relationships based on your skills and communication style
Teams
> Develop effective communication processes
> Combine individuals into peak performing teams
> Create a blueprint for effective work styles
Organisations
> Understand your employees' motivations
> Develop your leaders and managers
> Recruit long-term employees who turn into high performers
Today, we work with companies large and small around the world to improve the quality of their workplace.
The DISC model is used right across the world to improve communication and teamwork, build stronger relationships and create more productive workplaces.
We have the perfect solution for any organisation looking to develop the potential of their people; or for independent Coaches, Consultants & Trainers to use with their clients.
No annual licence fees, renewals or minimum quantity orders.

Supercharge your workforce
Bring DISC Flow® to your organisation now and let the workplace transformation begin.